Concept: Management Information System (MIS / Dashboard)
Objective: Showcase the many micro and macro level indicators to the senior decision makers of an organization to measure performances of multiple operations and units on selected KPIs (key performance indices).
Mode: Microsoft Excel, VBA Macros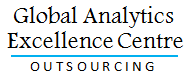 Testimonial
"Started with one assignment, they satisfy all my analytics needs. Good quality, cost effective - Our godsend analysis partner we much needed."
Director, E-commerce company, UK