Positions
Senior Associate - Customer Analytics
The purpose of the role is to ensure timely and accurate delivery of projects related to the area of Data Analytics by constantly communicating with the client to understand project scope and updates, and managing day-to-day communication with the team members.
The candidate is expected to:
Work with minimal direction on day-to-day tasks, receiving instruction from manager on complex situations.
Act as a production resource himself/herself in tight deadlines.
Demonstrate ability to multitask two or more competing projects.
Support and assist analysts by sharing expertise.
Possess strong analytical background in Marketing / Customer Insight / Direct Marketing / CRM / Campaign and familiar with statistical software packages, such as SAS, SPSS, SQL, Excel etc.
1-2 years of experience working on large scale customer data sets and orientated around areas such as: Churn, LTV, Segmentation / Profiling / Targeting, Behavioural Analysis, Propensity / Predictive Modeling / CHAID, Loyalty and Retention etc
High Proficiency in MS Excel.
High Proficiency in SAS.
Demonstrated ability to lead projects of medium complexity.
E-Commerce experience preferred.
Requirements:
This case study below is intended for all the job applicants who are interested to join White Capers for employment. They need to solve this one before applying to us. Resume alone won't do.
Download:
Bonesite - Pharma Business Case
|
Bonesite Data
Apply NOW
or Send your CVs to career@whitecapers.com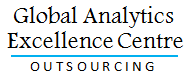 Testimonial
"Started with one assignment, they satisfy all my analytics needs. Good quality, cost effective - Our godsend analysis partner we much needed."
Director, E-commerce company, UK