Survey Data Analysis
In the free world of today, customers want to really believe in the products before they make a purchase decision. And they want the best that is available. Organizations are willing to spend heavy money in realising what the customer wants - their needs, changing trends in behaviour and tastes, factors that propel them to shop. Understanding Customer Dynamics through rigorous market research exercises has, thus, taken a firm place in the strategy & marketing departments of various companies worldwide.
White Capers brings forth an array of services built around Survey Analysis & Data Presentation. And we do it with a difference - It is only because of a strong foothold on the advanced data analysis services employing high-end statistical software, we rely on the programming aspects that can drastically reduce the time taken to achieve the end results quickly only allowing the presentations part to get more preparation time.
To know more about how we significantly reduced the turnaround time, read our Case Study.
Data Processing & Cleaning:
We employ techniques in data mining & software programming in our data cleaning & processing services including insurance claims, e commerce contents, survey processing, address cleansing, etc.
Cross Tabulation:
We use SPSS, SAS, Quantum and offer high quality services in Data Tabulation. Mainly used for comparative studies in exploratory & descriptive statistics, our solutions involve more than simply running the software. Due to our strong focus on Data presentation services, our output is the best that is available.
Statistical analysis using standard packages:
Using high-end statistical tools like SAS/SPSS/R/Minitab, we offer very robust analyses by a specialised team of professionals working in our Decision Science team. All these analyses have now been widely recognized as the benchmark for understanding budgets and developing strategies in the fields of advertising, consumer research, strategy centres, and product design. We have strong skill set & experienced team providing services in the following areas:
Hypothesis Significance Testing
Conjoint Analysis
Regression & Correlation
ANOVA Analysis
Factor Analysis
To understand more about our Survey Analysis Services, Contact Us.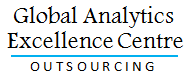 Testimonial
The statistician we hired did an awesome job and I'm super impressed with your quality.
Analytics Head, Telecom Company, IDN