Data Analytics emerged from the backdrop of the consulting industry decades ago when the management consultants started harnessing the power of statistical analysis using higher end software tools. Globally, we also saw another trend emerging from the offices of the more popular business houses that, by now, were used to taking strategic decisions based on their own understanding of the business & the market. Strong data warehousing capabilities available allowed these companies to reflect their own gut-based decisions in the light of the massive data that is now being stored in a structured format within the secured servers of the companies. Statistics and reporting made its way into the executive meetings and this led to the creation of Chief Data Officers who are responsible for every insight that data can offer.
The Data Science is built on top of the operational arrangements of the companies, and the Data Scientists are trained in their respective industries to grasp a solid foundation of the business and use that knowledge within the statistical & technological frameworks to develop customer & product level insights. As the systems are evolving with time, and new software are made available quickly than ever before, the techniques used to solve business problems using Data Analytics are still discreet and allows only the industry champions to benefit from them. White Capers understands the industry level analytics offerings, and presents very specialised group of services which are based on successful deliveries of assignments across the world.
Feel free to contact us for more details
Banking & Financial Services:
With a strong skillset in Data Analytics & Statistical Modeling, White Capers presents avant-garde quality solutions in the BFSI domain and enables businesses understand their customer needs. Our popular solutions include:
Cross-sell Strategies
Application Fraud/Bad Debt Scorecards
Collection and Recovery Strategies
Read More
---
Telecom:
White Capers offers highly advanced statistical modelling solutions in the telecom domain. Our team consists of statistical experts and professionals who have spent considerable time in delivering high performance models to various geographies offering the following solutions:
Churn Modelling
Collection and Recovery Scorecards
Cross-sell Strategies
Read More
---
Manufacturing:
Analytics can play an integral role in the manufacturing operations of an organization and allows for accurate forecasting, identifying customer needs, efficient supply chain management and inventory planning.
Demand Forecasting
Inventory Management Solutions
Optimizing Manufacturing Strategies
Process Effectiveness
Read More
---
E-Commerce:
White Capers brings together a gamut of services, both traditional and new-age, to make sure that customer's presence is not overlooked and the customer is pursued well enough to convert the intent into a purchase.
Revenue Maximization
Inventory Management
Customer Service & Strategic Planning
Read More
---
Healthcare & Pharma:
Data Science has made a huge impact on these companies which focus on research & development. Because innovation cannot be guaranteed hence it gives more reasons to optimally utilize the second biggest cost centre of Pharmaceuticals i.e the Sales Force. White Capers brings time-tested services in the area of Sales Force Effectiveness:
Forecasting
Segmentation & Targeting
Call Planning
Dashboards and Reporting
Read More
---
Travel & Hospitality:
White Capers opens up new dimensions into the decision making process of the travel & hospitality industry by providing a data driven framework. Actionable insights are provided to marketers to measure and maximize every customer interaction in the travel & hospitality domain by our following set of services:
Customer Acquisition Effectiveness
Clustering & Segmentation
Cross-Selling
Yield Management
Get in touch with our Subject Experts to know more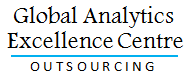 Testimonial
"Started with one assignment, they satisfy all my analytics needs. Good quality, cost effective - Our godsend analysis partner we much needed."
Director, E-commerce company, UK