Charting & Presentations
It is good to know the right things, better to communicate rightly.
A good presentation is more of an art than science. And since we understand this principle so much better that White Capers offers avant-garde Outsourcing services in Excel Charting & Power Point presentations.
Why Outsource Data Presentation: It is said that 'Content is the king' but nobody minds the emperor's new clothes especially when a strategic decision is being discussed and statistics have to properly tailored to communicate the 'right story'. It can be the font style, or the captions on the header of each slide, may be the graph needs to be a scatter plot instead of a bar chart, or probably the colour coding on the charts need to be revised, maye be the formatting is all clumsy and we need to let the insights download clearly on the minds leaving everything in the background. The list is endless, constraints are too many and we need to make the presentation slick and to-the-point so that the right message is transferred in a way that makes the maximum impact.
Our Outsourcing services consist of the following speciality areas:
Descriptive Statistics on a PowerPoint
Inferential Statistics on a PowerPoint
Creating Charts from a market research exercise and showcasing on a PowerPoint
Updating PowerPoint templates with the latest research data - Bar Charts, Pie Charts, Histograms, Box plots, Scattered plots, Bubble Charts, Waterfall Charts, and more
Redesigning a presentation - Inventing a PowerPoint design that looks the best and fits with the overall theme of the business. Perfect for executive level meetings.
Been There. Done That - Our analysts and subject matter experts have delivered more than a thousand Power point presentations till date to distinguished personnel of the management board of various companies, and have won significant awards for their presentations in international symposiums. And since we have also been a part of the end-to-end consulting assignments we fully understand the meaning of a presentation well-made and delivered. So, when we present Outsourcing services in the area of PowerPoint Presentation and Data visualization services, it is not only the making of PowerPoint slides that we are offering, but much more.
How do we do it - Our Data Visualization experts & analysts pick up the assignment, understand the business needs, look at the data through the presenter's point of view, get to the meaning behind numbers, crunch them well, and embed the critical elements together on the PowerPoint so well that the right message is carved out beautifully along with the relevant details available handy on the PowerPoint slides.
Feel free to contact us for more details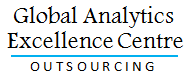 Testimonial
Once again you have impressed me, thank you. It was critical for me to finish this activity and your team extended beyond the call of duty.
Founder, Online Business, UK