Risk & Fraud Analytics: Customer Segmentation Scorecards in Data Analytics
White Capers is a trusted brand for catering all analytics services when it comes to Outsourcing Risk Analytics & Predictive Modeling Segmentation Scorecards. With the generation of huge customer data, many organizations seek insights on customer behaviour to aid them structure optimal customer strategies for many divisions of the business. These risks can impact a business in a big way and it is imperative for the business managers to study all the risks attached with a customer portfolio at various stages of the engagement cycle:
Customer Acquisition
Collections & Recovery
Customer Fraud
Customer Churn
Data Analytics Services marvel at capturing all these risks by giving all the customers a score that ranks all the customers on their propensity of a particular kind of behaviour e.g. untimely loan repayment. By integrating customer's demographics & historical data, analysts work at capturing those variables that can predict the propensity of a risk causing event for the customers. Companies are then able to segment these customers according to its risk bearing capacity and can target the most risky customers in ways that can mitigate huge losses.
These high value Analytics services require very seasoned professionals having vast experience in delivering predictive analytics based scorecards to solve customer segmentation needs of the company. Our excellent team, comprising of statisticians & management graduates from elite institutions of the country, have delivered a wide range of data analytics assignments to multiple geographies and industries (telecom, banking, insurance, e-commerce).

Get in touch with our Subject Experts to know more
Cross-sell strategies in Data Analytics:
We work on demographic, transactional and bureau data and devise behaviour variables that capture customer's propensity to buy many products offered by a company. Our Predictive Analytics solutions make an impact by formulating the business problem in two ways - understanding customer's propensity to buy products based on the past cross-sell /upsell campaigns, and simultaneously studying the available customer portfolio to understand ways to target customers that can double or quadruple the impact of the campaign from a cost benefit perspective.
Application Fraud Scorecards Analytics:
Industry leaders have analysed and identified a segment of 'lossy customers' that buy financial products with the mind-set of making an unfavourable return to the company. These customers buy loans and fail to complete the premium cycle, or make huge purchases with their newly purchased credit cards and stop responding to customer calls. This only results into company making write-offs that are huge in number. Fortunately, a percentage of this segment of customers can be identified at the application stage itself. By using our application fraud scorecards built on techniques of Predictive Analytics, millions in revenue can be saved.
Collection and Recovery Scorecards Analytics:
These scorecards have been long used in predicting the customer responses to the various collection & recovery strategies existent in the organizations today. Still, many companies today use the traditional approach of a simple segmentation schema using business parameters which are very elementary or, at best, deploy the limited power of linear models to predict the 'Propensity to Pay' scorecards by borrowing variables from other models previously built. These approaches fall short of expectation when the customer portfolio is changed and the older variables of prediction do not hold good anymore. Our linear and non-linear models help predict payments that are most optimal and segment customers in a very clear way only to improve cost-to-collect ratio.
As credit issuers engage in outsourcing their collections and recovery processes, the usage of advanced and more sophisticated scorecards surely help in collection and debt sales. These advanced modeling techniques also help in late stage collections and recoveries.
Customer collection model for non delinquent customers
Roll back model for delinquent customers
Recovery model
Collection and Recovery MIS suite
Reach to Us for Insight Driven Analyses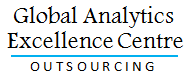 Testimonial
The statistician we hired did an awesome job and I'm super impressed with your quality.
Analytics Head, Telecom Company, IDN