MIS & Dashboarding
A Dashboard is a management information system (MIS) that allows executives and other stakeholders to define targets and monitor progress of key performance indicators (KPI).
With a team who has delivered over 70 dashboards to global audience, White Capers is the ultimate destination to outsource all MIS needs.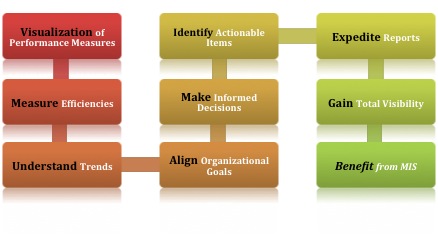 Taking advantage of the technologies, our management dashboards provide a complete representation of trends and patterns across all the key performance variables by enabling visual presentation of KPIs. Not only have we built very robust multi-layered reporting systems that present micro-to-macro level insights to multiple decision makers at all levels, we also remove manual dependencies by automating the reporting processes. Our Dashboards enable stakeholders to better the decision making process by providing monitoring systems that are:
Real-Time
Correct, and
Efficient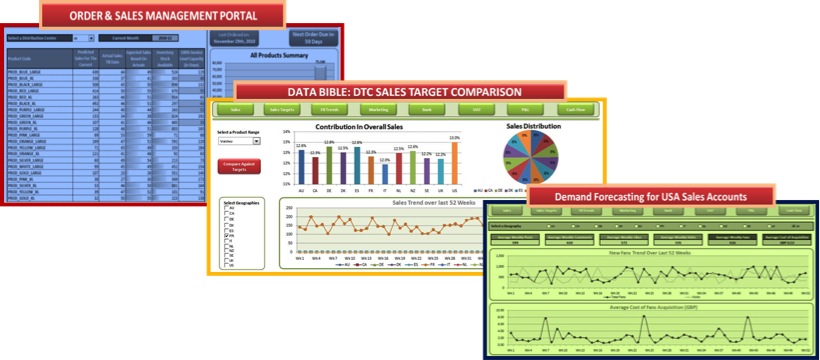 Illustration: Our Dashboards provide informed decisions based on collected business intelligence
Our Approach: Project leaders at White Capers understand the requirements from stakeholders working at various levels of the organization, and work on a design that conveys the right set of KPIs required to be measured from the dashboard. The database is carefully studied and linked to the interface with data framework properly designed to keep all the business rules in place. Data Sanity checks are also embedded into the MIS systems such that even the quality of data can be measured and can then be cleaned up before running performance matrices.
Get in touch with our Subject Experts to know more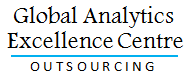 Testimonial
Once again you have impressed me, thank you. It was critical for me to finish this activity and your team extended beyond the call of duty.
Founder, Online Business, UK