Advisory Services
Our Financial Advisory Service delivers the strategic information you need to assess change, and provides an extension to your staff for help with your unique needs. We engage the multi-layer knowledge base and experience of professionals in the various product groups to deliver the most optimal and innovative financial solution to every client's need. Our gamut of Financial Advisory services includes:
Investment Pitch-book:
White Capers assists clients to prepare and present a capital raising business plan. Fundamentally, this plan is a promotional document that presents essential information to potential investors about the business opportunity that requires funding.
The key components of the investment pitch-book are as below:
Executive Summary e.g. opportunity, company, market, investment
Company background & future opportunities
Industry/market overview
Competitor analysis
Historical financials
Company valuation
Potential investors
Debt and Credit Monitoring:
It is important for an investment bank or a PE firm to regularly assess the financial health of various investments made and the associated ROI. White Capers helps institutions track their investments periodically. Our reports present a complete snapshot of the performances and allow stakeholders to monitor progress of projects across various performance indicators.
Feel free to talk to our Advisor. Get in touch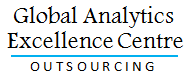 Testimonial
I would like to congratulate you and your team on a fantastic effort with the 2012 forecast numbers.
Director, Investment Advisory Company, AUS