Financial Analysis and Research Services
White capers advises clients in a wide range of industries and provide a full range of advisory and execution services in the areas of Investment Research, Business Research, Due Diligence and Valuations. Our goal is to help identifying factors that drive value and ultimately deliver a significant multiple on our clients' investment capital. Our outsourcing services expand equity research coverage, lower research costs and increase their competitive advantages in the market place by taking advantage from the top-notch talent available in India.
Our financial analysis and research services include:
Equity Research Services: Financial Modeling, Financial Projections, DCF analysis, Sensitivity Analysis, Company Research etc.
Quantitative Analysis: Analysis of financial statements, DCF Analysis, WACC Analysis, Sensitivity Analysis, IRR Analysis, Financial Ratio Analysis, Financial Performance Management, Revenue and Cost Analysis, Expense Analysis, Accounts Payable and Accounts Receivable Analysis, Invoicing and Billing Analysis, Cash Flow, Balance Sheet and Profit and Loss Statements Analysis.
Advisory Services: We focus on delivering the strategic information needed to assess change, and provide an extension to your staff for help with your unique needs. Our services include Investment Pitch-book, Debt and Credit Monitoring, amongst others.
Get in touch with our Subject Experts to know more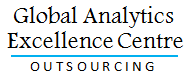 Testimonial
I would like to congratulate you and your team on a fantastic effort with the 2012 forecast numbers.
Director, Investment Advisory Company, AUS