Outsourcing Market Research & Reporting Services
Outsourcing Market Research to India: India has gained a worldwide audience for the intellectual rigour & analytical prowess. With the technological advances and availability of knowledge-labour, the cross-geography overlap of ideas and concepts has led to many organizations outsourcing their analytical work to India. Market Research is one field where the processes have been thoroughly understood and implemented for a variety of industries.
White Capers presents the following key services areas:
Survey Data Analysis: It brings a lot of sense to outsource data management related needs to India. With industry veterans & knowledge workers on the team, the quality delivery is always ensured. We have robust processes that almost testify for a 100% quality in all our deliverables in the following areas:
Data Entry
Data Cleaning
Data Validation
Data Tabulation
Statistical analysis using standard packages
Cross tabulation
Significance testing
Conjoint analysis
Regression & Correlation
Weighting
MIS & Dashboarding: With a team who has delivered over 70 dashboards to global audience, White Capers presents an ultimate destination to outsource all data reporting & presentation needs. Using cutting edge technologies, our management dashboards provide a complete representation of trends and patterns across all the key performance variables by enabling visual presentation of KPIs. Not only have we built a very robust multi-layered reporting system that can present micro-to-macro level insights to decision makers we also remove manual dependencies by automating the reporting processes.
Charting & Presentations: Outsourcing PowerPoint charting services is an excellent idea to make an executive level presentation at the drop of a hat.
White Capers offers PowerPoint Data Posting, Charting and professional Presentation solutions to organizations worldwide helping them put together a winning presentation; excellent design, easy to interpret and graphically presented in a manner that is easy to understand and interpret.
At White Capers communication is the key and a good presentation is defined as one which effectively addresses the research objective and clearly communicates the research findings. It is also important to understand the audience (Board, top management etc) and focus on drawing a comprehensive solution that balances hard stats with simple actionable footnotes. Slides should be fact based that convey key insights to the top management in a simple and meaningful manner. Presenters often pack too much into a presentation hoping to get a few extra brownie points but in most cases fail miserably.
Contact Us to discuss your requirements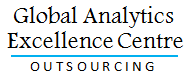 Testimonial
Once again you have impressed me, thank you. It was critical for me to finish this activity and your team extended beyond the call of duty.
Founder, Online Business, UK