About Us
White Capers comprises of specialized individuals having rich project experiences in the fields of Outsourcing Data Analytics & Research. Our team comprises of science and management graduates who have made their mark at various organizations: as on-shore consultants managing knowledge needs, as off-shore business partners establishing process controls and quality parameters, as subject matter experts predicting customer behaviour, and much more. With a combined skillset, that is both deep and extensive, our champions satisfy analytics need by working on multiple technologies namely SAS, SPSS, R, Hadoop, VBA amongst many others.
Our principle office is located within the national capital region of India - New Delhi, which helps us take advantage from the many industry experts & subject champions in the Data Analytics industry who have collaborated with White Capers to add value to the multi geographic assignments we undertake. Within our core team, we have many professionals of diverse skillsets - PhDs, MBAs, M.Techs, M.SCs, and Research Scholars - all working together to make our customers excel in their businesses. We nurture ambition and hence value the excellence that comes with hiring the best talent available. Our consultants have been trained at Pennsylvania State University, University of California San Diego Extension, John Hopkins Bloomberg School of Public Health, Indian Institute of Management Calcutta, Indian Institutes of Technology - Delhi & Kanpur, and Institute of Chartered Accountants India.
Our Consultants have been a registered member of the following Institutions:
International Indian Statistical Association
Institute of Actuaries of India
International Statistical Institute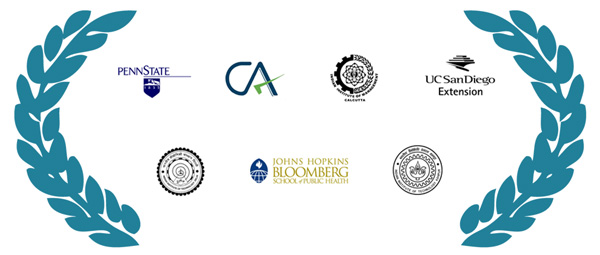 Testimonial
"Started with one assignment, they satisfy all my analytics needs. Good quality, cost effective - Our godsend analysis partner we much needed."
Director, E-commerce company, UK