Banking, Financial Services & Insurance
With a strong skillset in Data Analytics & Statistical Modeling, White Capers presents avant-garde quality solutions in the BFSI domain. Our focus is to enable organizations take maximum leverage out of the available data to minimize cost and optimize profits. Our team consists of subject matter experts & statistical champions who have enabled multi corporations benefit from the science of Data Analysis serving the following areas:
Cross-sell Predictive Analytics:
White Capers enables businesses understand their customer needs, going beyond just helping you assess a customer's propensity to buy a product to helping you identify the right time to make the product offer thereby, keeping profitability in the radar. We combine multiple data sources including demographic, transactional, and bureau information and using our cutting edge analytics machinery we help you identify your customer segments, offer the right products, at the right price etc. White Capers offers high value Banking and Financial Analytics & Modeling services to help organizations design, develop and deploy result oriented cross sell strategies to increase profits at optimal costs.
Application Fraud/Bad Debt Scorecards:
High quality Customer profiling and verification in a timely manner is definitely a challenge for BFSI institutions given the huge array of applications and products including credit cards and personal loans. Our high value Banking and Financial Analytics & Modeling services help organizations mitigate risk by identifying the customers most likely to fraud or turn bad debt. Our results can help you prioritize these segments in the application and profiling of the check queues. We can help you differentiate the safest from the most risky customer segments and by adopting various verification strategies help you minimize fraud and bring in huge cost savings.
Collection and Recovery Analytics:
White Capers brings in the application of a scientific methodology to the consumer lending businesses. The need for a high quality collection strategy within budgets and on time is crucial on costs as well as customer relationships. Our advanced predictive analytics and modeling services help estimate the customer's propensity to repay, as well as put a number to the likely amount that the customer will repay. Our high value Banking and Financial Analytics and Modeling services weaves together collections models that help distinguish self-cures from potential long term delinquent accounts thereby maximizing collections from delinquent accounts and retaining customer relationship. Some of the products that we offer include- Collection models for non-delinquent customers, Roll Back models for delinquent customers, Recovery Analytics models and Recovery MIS suites.
Our Experts are here to help you in your needs, contact us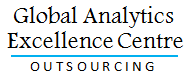 Testimonial
"Started with one assignment, they satisfy all my analytics needs. Good quality, cost effective - Our godsend analysis partner we much needed."
Director, E-commerce company, UK